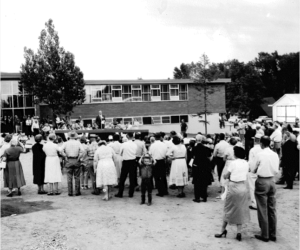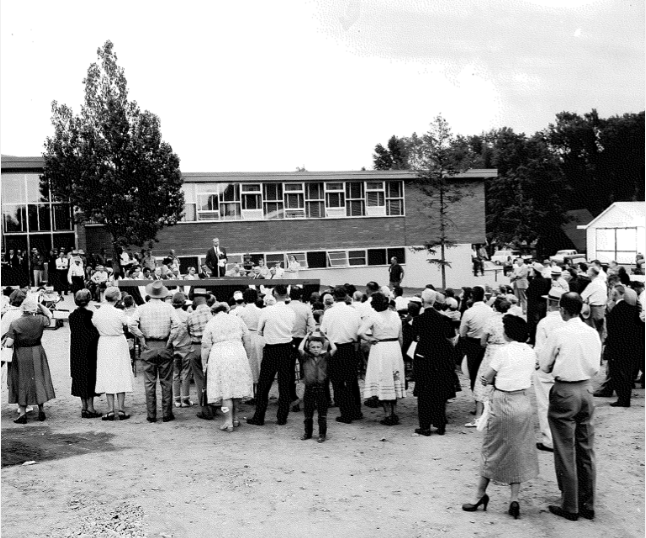 STEAMBOAT SPRINGS — Routt County was well represented at Colorado Preservation Inc. State Honor Awards this week.
The Colorado Cattleman's Land Trust, which was founded in Routt County in 1995, and the former Yampa Valley Electric Association building, at 910 Yampa St., took home State Honor Awards from the state preservation organization.
Only four awards were granted at the ceremony Monday.
Former Yampa Valley Electric Association Building
The former Yampa Valley Electric Association building downtown served the cooperative from 1956 to 2014. Now, you can grab a beer where utility trucks once parked and visit with realtors where co-op members once paid their electric bills.
Blue Sage Ventures purchased the building in 2015 and took on the task of renovating the historic building.
The building was built in 1956 by W.L. Pierce and designed by architect Eugene Sternberg. Sternberg designed an addition to the building in 1964, and the easternmost part of the building was added, designed by a different architect in the 1974.
The former YVEA building is listed on the city's historic register and is within the Downtown Steamboat National Historic District. It earned its place on the city's registry for several reasons.
It was YVEA's first building as the then 15-year old co-op worked to get rural Colorado and Wyoming on the grid; YVEA had office spaces in the courthouse and a hotel before the building on Yampa Street.
The architecture is significant too, an example of Sternberg's international style, and one of a cluster of buildings he designed in Steamboat Springs. Sternberg frequently designed buildings for the public sector and at discounted rates.
"You think about his midcentury modern or his international style, what did this building, with the stacked bond brick and the glass that rolls all the way to the soffit and the butterfly roof, what did that look like in 1956 compared to everything else that was in town? It had to be pretty radical. A radical departure from western store fronts," Blue Sage Managing Principal Stephen Shelesky said.
Shelesky said they used Sternberg's original designs and historic, black-and-white photos to work to match colors to make it look much like what it looked like in the '50s and '60s. The glass and frames of the ribbon windows — the panes that stretch horizontally across the building's 10th Street face — were saved and rebuilt with new wood.
"It will be a vibrant stretch on Yampa Street, and it's pretty unique to be able to control an entire block and actually curate a whole block with retailers,"  Shelesky said.
He said it's rewarding to see the old building now used as a public gathering spot — Mountain Tap Brewery's patio emerged from what was once a truck court.
Shelesky said winning the award makes the project, and all the detailed work that went in to renovating the building worthwhile.
"Some of these buildings are important, and they may not look important to a lot of people, initially, but as you really dig in and study them, it's part of the culture and part of the local history and heritage, and we ought to be careful with those assets — and I'm a developer saying that," he said.
READ MORE>> https://www.steamboatpilot.com/news/routt-county-hosts-two-recipients-of-state-preservation-awards/
CHECK OUT A VIDEO OF THE PRESENTATION >> https://youtu.be/7rRFeyWhbsQ